22-23 Flu Vaccine Consent Form
This form needs to be completed and signed for any prescription or over the counter medication that will be administered at school. Please note if the medication is a prescription, the form must also contain the prescribing providers signature. Please let me know if you have any questions regarding this!
All students have a Student Health Form on file at the school. Please feel free to send an updated copy if needed due to health changes throughout the school year.
Immunization and Waiver Record
Use this form to fill in immunization dates or complete and sign the waiver portion if you wish to waive specific vaccines.
HELPFUL LINKS
When To Keep Your Child Home From School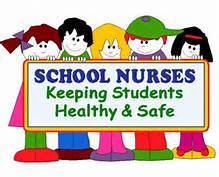 Welcome to the Nurse's Page!
Here you will find information and important forms regarding your child's health and links to helpful resources.
My office hours are Monday - Friday 8am - 3pm
Contact Information:
Elementary School: (608)489-2224, ext 1633
Middle/High School: (608)489-2221, ext 1508
E-Mail: school.nurse@hillsboroschools.org
Please feel free to contact me with any health related questions or concerns that you may have about your child. I am occasionally away from my desk helping students or at a meeting. I do share my time between the Elementary School and the Middle/High School buildings. Please leave a detailed message if I am unable to answer and I will return your call as soon as possible!